Intertwine meditation, body connection and mindset shifts that will allow you to deepen into your internal world and unlock the door to self-love.
The divine helped me be present more in life and notice my thoughts and what I am saying to myself without even realising. It has helped me think in a clearer way and be aware of how I think of myself.

- Poppy
WOW where do I start! The Divine Collective helped me in so many ways.
Lydia has such a powerful voice and presence that I don't think any women could not have any level of growth when around her. She has encouraged me to speak my truth and to have a voice on things that I feel need to be said.
Not only that but I felt so many shifts within the Divine because Lydia allowed me to shift my perspective on certain aspects and it encouraged me to be able to see past certain things and to develop tools into bringing more self awareness to my thoughts.
- Amy
I wanted to do the divine to become more consistent with my practice but I actually got so much more than that. It was really eye opening to discuss self love in such an open way, I think we're made to believe it's almost selfish to talk about it and act on it. I feel like it's really given me confidence to love myself first and do it unapologetically.

- Jazz
At first the meditations were hard but the more I persevered with them, the easier I found it to do. The actual recordings were all fabulous and Lydia has the voice of an angel! I feel like this is the first time I've found guided meditations which really resonate with my vision.

- Rebecca
Welcome to the divine collective,
A 5 week meditation programme that will bring you back into yourself in a way unlike no other. I've said this time and time again
'you are the student but you are also the teacher of your internal world'
you just need to stop, breathe and listen. All the answers lay inside you and everything you desire is possible if you break down barrier's that keep you small and afraid. If you begin to re programme the limiting thoughts and take ownership for your life, your self love and your self worth.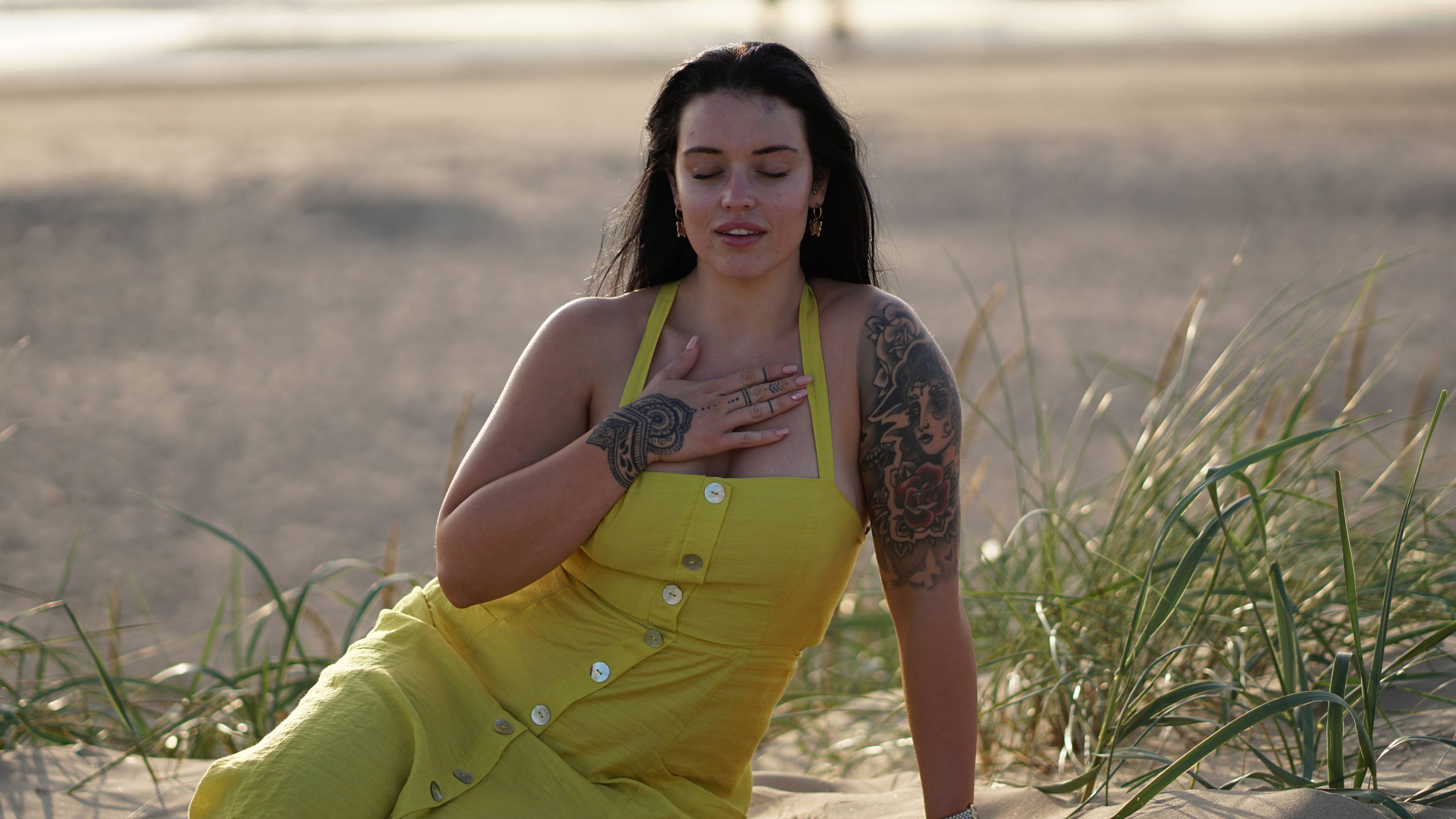 This programme consists of 5 modules (Grounding in the present, Self Love, Manifesting, Intuition and Clarity, Letting Go).
Each module has it's own meditation and PDF filled with journaling prompts to ensure you connect to yourself and begin to create the internal spaciousness needed to connect to the woman you desire to be.