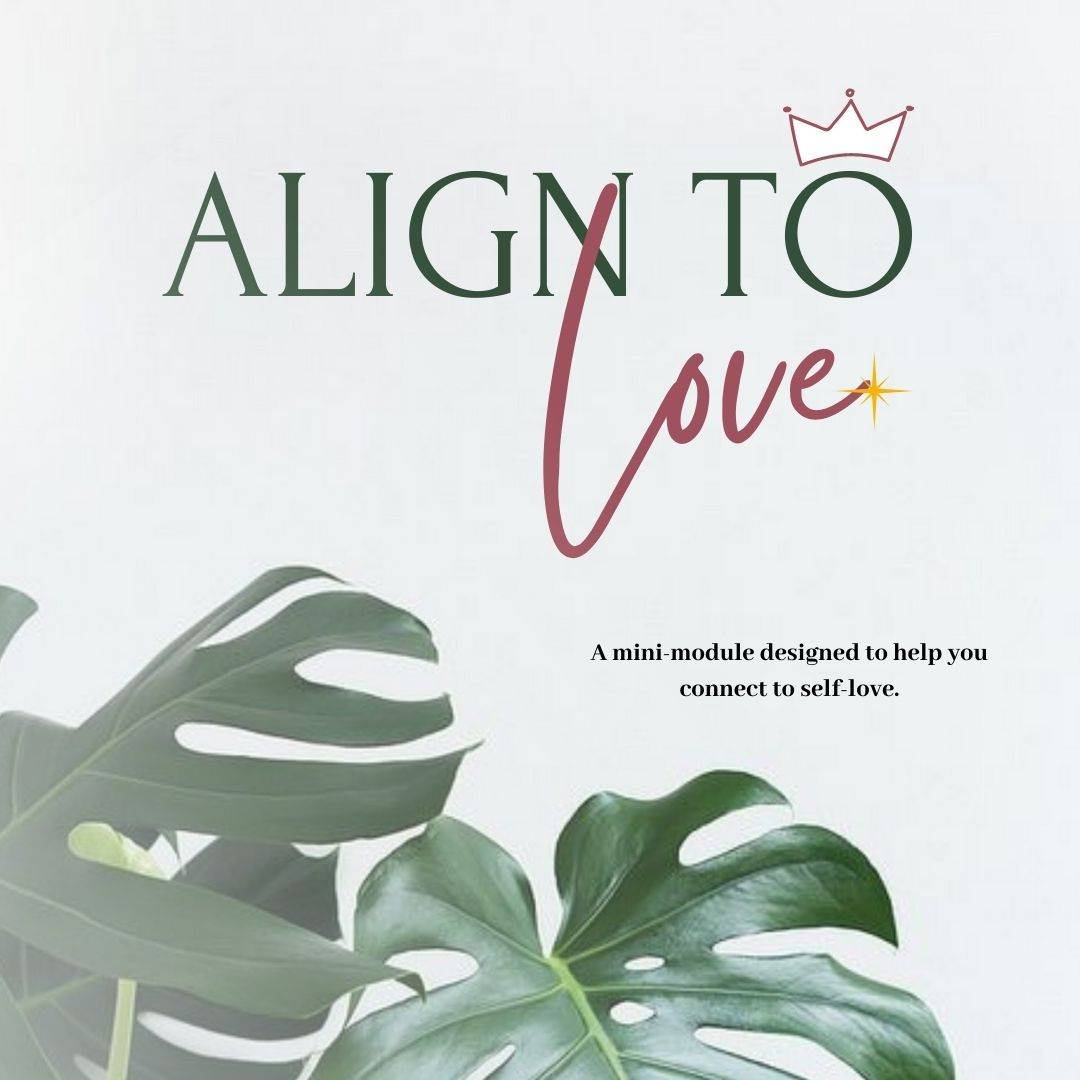 I created this mini module after facing a very difficult time and
struggling to re-focus myself and re-connect to self-love. I wondered how on earth I would begin to see the light again and I felt overwhelmed with where I should begin. I know this is something a lot of women struggle with when they first begin their self-love journey or they face something difficult so I reflected and created Align to Love.
No matter if your new to the path of personal growth or you need a tool to help you connect back to self-love then this is module is for you.
It can be messy and overwhelming to make sense of our emotions at times so this beautiful mini-module provides the tools to give you clarity.
The module includes access to one of my own, beautiful recorded meditations, a coaching video explaining nuggets of wisdom and workbook with the tools to help.
Upon checkout, you will receive an email with a link to the video, meditation and the module booklet
ENJOY!
♥